Working at Height Specialists
Rotrex OnSite We are the UK's leading provider of expert cradle maintenance services, fall protection equipment, cradle inspection/testing and cradle operator training. We are trusted by organisations large and small for our reliable service and fully trained experienced engineers.
Rotrex OnSite News
Download our New App
Rotrex OnSite now have a native app downloadable for both iPhone and Android.
It has some great features built in that includes you being able to view and access your equipment certificates wherever you are. Also you can also view our photo gallery, read full details on all products, contact us and receive hot of the press news and special offers...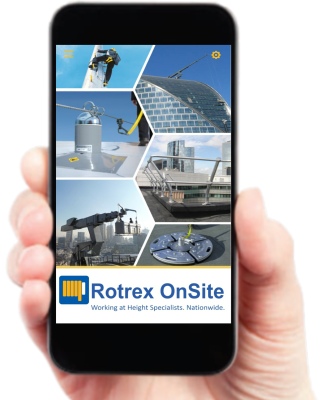 A selection of companies we are proud to say are Our Customers




satisfied customers
Thanks very much for your speedy response, much appreciated. N G Bailey...

Read more

Thank you for your support and professionalism over the past six months, and we look forward to building on our relationship.  You are by far my favourite Delivery Partner! You're brilliant and make my job so much easier. I wish everyone else was as super as you and I will make sure your hard work is fed back. Wates...

Read more