Rotrex OnSite has over 30 years' specialist experience in cradle maintenance services, fall protection equipment, cradle inspection/testing and cradle operator training.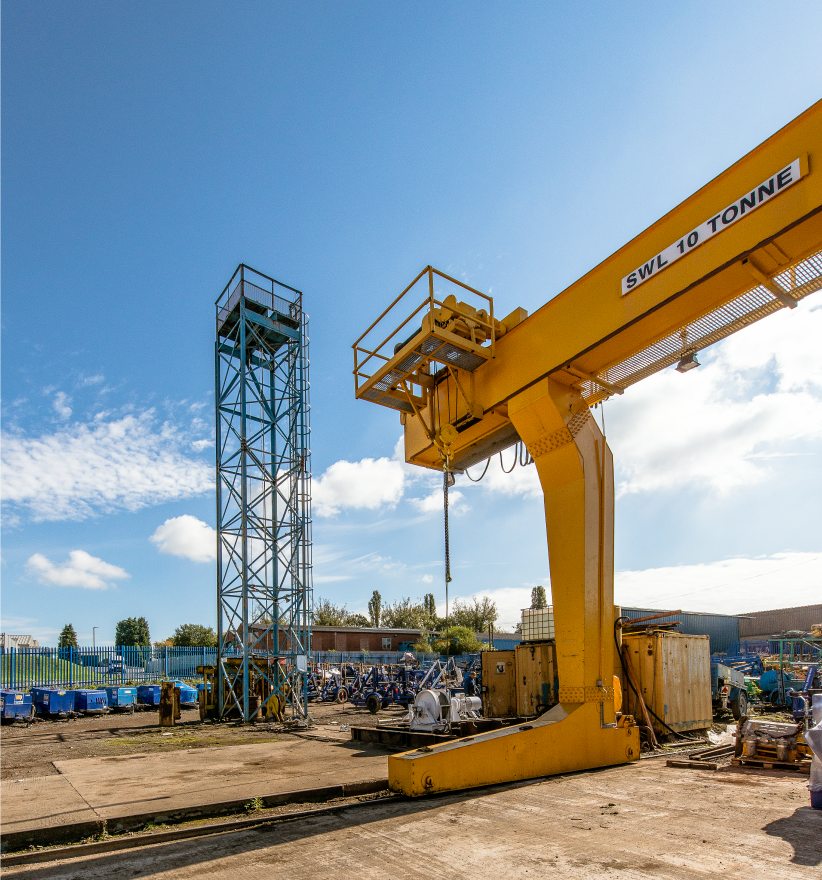 Rotrex is a UK based business providing maintenance, inspection, testing, refurbishment and installation of high level access and fall protection equipment. As well as providing a wide range of winch hire, winch sales, winch service and winch support solutions.  Rotrex originally developed its business and market reputation as Lifting Gear Hire Ltd which was founded in 1970 in Atherton, near Manchester.
Steady growth to become the market leader - Over 30 years, LGH grew organically and by acquisition to be the largest lifting gear and winching plant hire company in the UK, with successful overseas operations in the USA, Netherlands and Germany.
A time of acquisition - In the early 1990s, LGH (now LGH Group plc) acquired NIM Winches, based in Alfreton, Derbyshire.  This acquisition greatly strengthened the group's winch capacity and expertise, being complementary to the lifting gear hire business.
Becoming Rotrex - In 2007, LGH Group plc was renamed Rotrex Group Ltd, with Rotrex Winches and Rotrex OnSite as the trading businesses.  Rotrex Group Ltd is still owned by the founders of Lifting Gear Hire, as are the LGH operations overseas in the USA, Netherlands and Germany.
A selection of companies we are proud to say are Our Customers